Articles
Published on September 22nd, 2012 | by Stevesesy
0
Evolution of the SNES Controller
The SNES controller is bare bones. It is simple, functional, and aesthetically dull. The history behind it is a bit more interesting.
You ever wonder where the design for the SNES (or Super Famicom in Japan) comes from? If you think it came from the top-loading NES-101′s "dogbone" controllers, you are dead-freaking-wrong.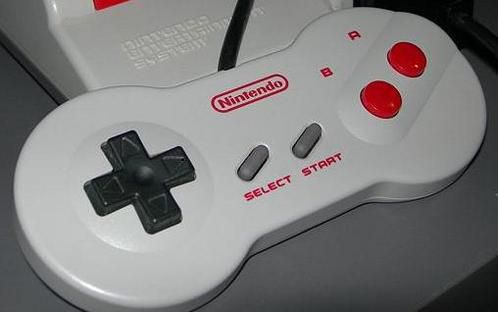 This controller (model number NES-039) shipped with the top-loader in October, 1993. This was well after the SNES launched in Japan in November, 1990. This controller was actually designed after the SNES's controller's original prototype which debut two years earlier in 1988! The SNES controller dates back that far and was a direct response to the Famicom's tethered controllers. The original Japanese Famicom's controllers were hardwired to the machine itself.
You couldn't swap out controllers if one broke and player 2′s controller had no start or select button, only a microphone. The Famicom did have one expansion port but that only meant you could attach one extra controller to it and if both your Famicom's controllers were broke, you were out of luck. Sp what happened? They decided to recreate the Famicom, and make the Super Famicom! Here's a look at what would eventually become the top-loading NES-101 and the SNES.
And hey! What is that at the bottom? A new controller design that works on the NES and the SNES! Let's take a closer look.
Woah! ABCD buttons!? E and F shoulder buttons? This is nearly identical to the SNES controller, except that the red color scheme was used on the top-loading NES-101.
They eventually changed the colors, changed the button lettering, and smoother out the L and R buttons while showing of the Super Famicom in 1989.
Other than the colors, it looks identical. When the Super Famicom launched in 1990 they dropped the red and instead chose a litany of colors for the buttons, as well as rotating them 90 degree counterclockwise.
No explanations given. In between 1990 and 1991, when the SNES would finally be released in the North American region, they went through a few design changes as well as trying to come up with an American-sounding name. According to this prototype SNES controller, which is somewhere between the SFC and the SNES, they apparently wanted to call it the "Nintendo Super Family".
They also were also going to keep the colorful buttons but alas, they again changed their minds and instead opted for the dark purple and light purple buttons color scheme.
They also changed the font on the controllers to an italicized version of the Haettenschweiler typeface. And ta-dah, the SNES controller design was finished! I personally kinda like the red color scheme but I'm happy with what we ended up with.